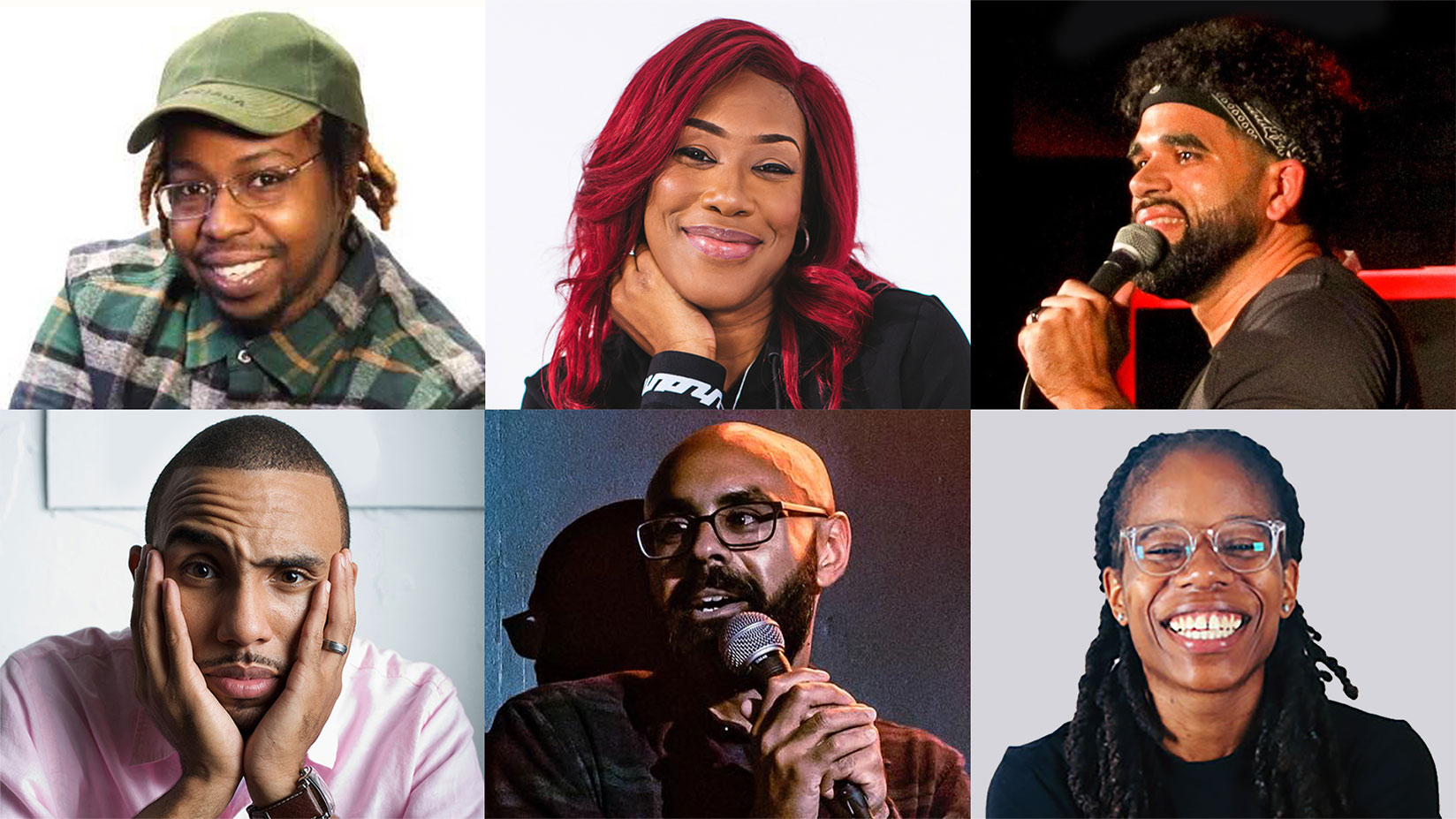 The DC Improv Comedy Showcase
An exciting lineup of veteran comics curated by the world famous DC Improv. Hosted by Justo.
Justin "Justo" Brooks is a professional comedian and writer. His witty, energetic, and thought-provoking comedy is definitely a must see. In 2020 he won first place in 3 comedy competitions including Magooby's New Comedian of the Year. In 2021 Justo won a spot at the famous Laugh Factory by winning 1st place in the club's open mic competition. He has also opened and hosted shows for Tony Woods, Tony Rock, Erik Rivera, Rodney Perry, Dominique, and other comics seen on Netflix, HBO, and Comedy Central. Justo won Comedy Kumite 39.1 (June 2023) in the DC Improv lounge.
Ty Davis is based in Baltimore. Originally born in Ft. Bragg, North Carolina, she traveled often and had to adapt and make friends quickly. Her bubbly personality made her the perfect social butterfly that enjoyed making people laugh and smile. In 2001, after her mother retired, they moved to Baltimore where she started her comedic career in 2014. She has worked with some of the industry's top comedians at The Arena Players, one of the oldest historically African-American community theaters. You can also see her bringing the funny on season three of "Hart of the City" on Comedy Central.
Originally from Camden NJ, Dom Rivera landed in the DMV after joining the USAF. In 2016 he decided to take the Five Minutes to Funny class at the DC Improv. Six years later he's opened for Patton Oswalt, Maria Bamford and performed at the Kennedy Center for the HBO "Entre Nos" tour. Hear the unique stories and life lessons from a Puerto Rican husband and father of three, professionally diagnosed as anxious AF. Dominic won Comedy Kumite 16.1 and 16.2 (fall 2018) at the DC Improv.
A native of Baltimore, Jason Weems' engaging & conversational style on stage leaves audiences feeling like they've just finished talking to a close friend. It also simultaneously acts as free therapy for him. Jason has been seen at the most prestigious invitation-only comedy festival in the world, The Just For Laughs Festival in Montreal, and reached the top 100 and semi-finalist rounds on two separate seasons of NBC's Last Comic Standing. In 2019 he released his second comedy special, "Jason Weems: Unknown." His live show is truly one of a kind, and tailor fit to each unique crowd. In conjunction with standup, Jason can be heard in the popular serialized podcast "First Day Back", where he is the subject of Season 3. Jason won Comedy Kumite 6.1 and 6.2 (spring 2016) at the DC Improv.
Umar Khan is a Baltimore comedian who has been performing for the past 13 years. He's become a regular at clubs, colleges, independent shows, and theaters in the around the country. He has three comedy specials on YouTube. His latest special is "Let's Talk About It!," A fully improvised crowd work special. He released "Who Cares" in 2021 and "Umar Khan: Live in Baltimore" in 2018.
No stranger to the stage, Ashley Mayo studied at the Studio Theatre acting conservatory and began her career in comedy shortly after graduating college. Her unique material, delivery, energetic stage presence and charisma have won over audiences throughout the DMV.